HBC Student Ministry
The goal of our ministry is to help orient the people of God onto the things of God. Heritage's Youth Ministry is focused on helping our students through relationship with God and with others. Our desire is that when students graduate from high school they don't graduate from their faith. They continue walking with Christ and influence others with the gospel.
Weekly Opportunities
Opportunities for Middle School and High School Students - 6th thru 12th grade
Sunday Morning Connect Groups
Meet in the student center at 9:15 am for small group to study the Bible and build relationships.
Sunday Night Hangout
Come hang out with us from 5:30 pm until 7:30 pm at the student center or someone's home. We'll have food, fun, and some great discussion.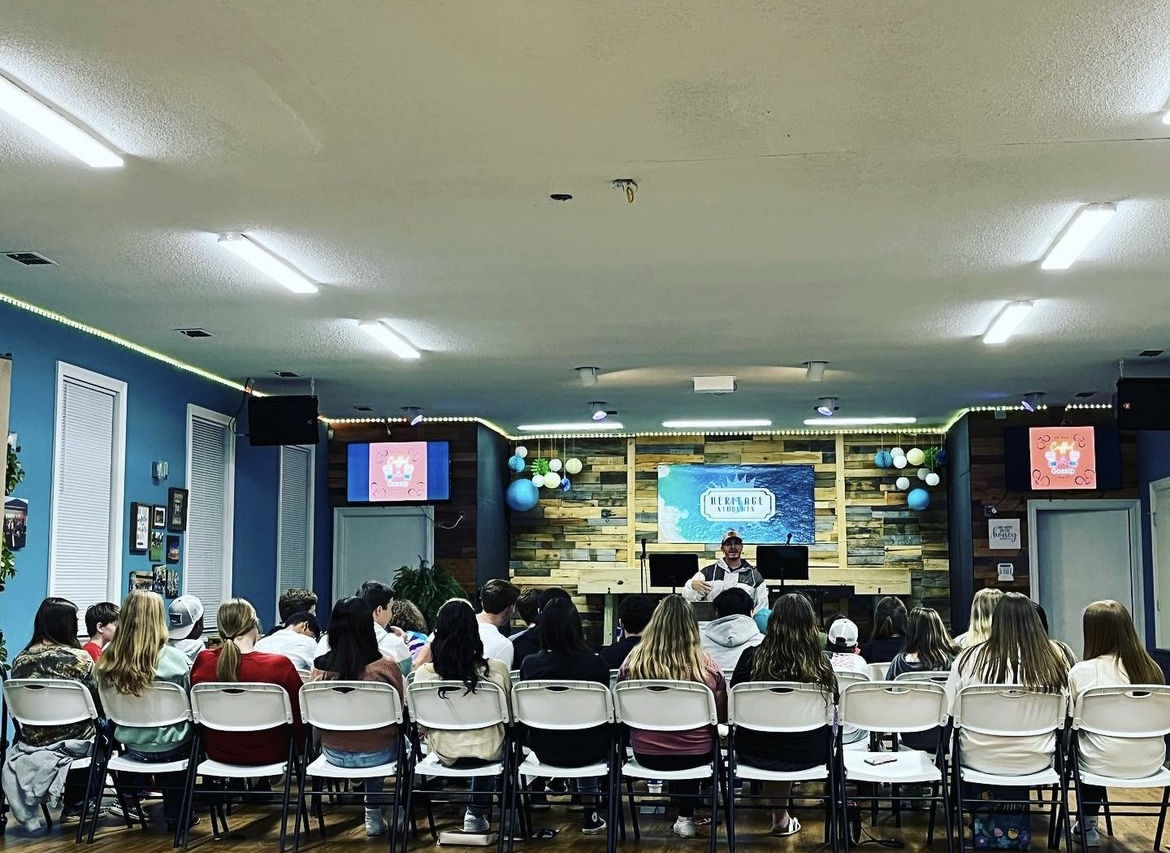 Wednesday Night Youth Worship
Join us from 6:00 pm to 7:30 pm in the student center for a time of connecting with other students and adult leaders. Food, games, and a time of worship together.
Deeper Relationship With God
We strive to help the students at Heritage grow deeper in their relationship with God. This means encouraging them in Bible study, prayer, and holiness. We will use every activity that we do to give students tools and ideas that can help them with their personal walk. We actively discuss with and encourage students in these issues and provide any help that we can in their pursuit of God.
Active Relationship With The Church
We strive to involve students in the everyday workings of the Church. We want them to not only be the "Church of Tomorrow" but also to be the Church right now. We encourage them in opportunities to serve in many different roles of Church life so that when they leave our ministry they leave not only knowing how to serve, but also having truly served.
Intentional Relationship With The World
We strive to teach students that it is their primary goal to reach the world for Christ. We want to teach them that all other considerations come second to that primary mission. Students should leave our ministry with the knowledge that in whatever they do they should do it INTENTIONALLY for Christ. This is done through training and encouraging our students in evangelizing, living in holiness, and living missionally - teaching them to look outside themselves and see the world for the broken and hurting place that needs Christ.